Just wanted to send a quick congrats to the fab duo behind
Entwined Studio
, Matt and Angie, who were recently
featured
in New York Magazine. Not only do they have an amazing eye for detail, they are seriously two of the nicest people i've ever come across.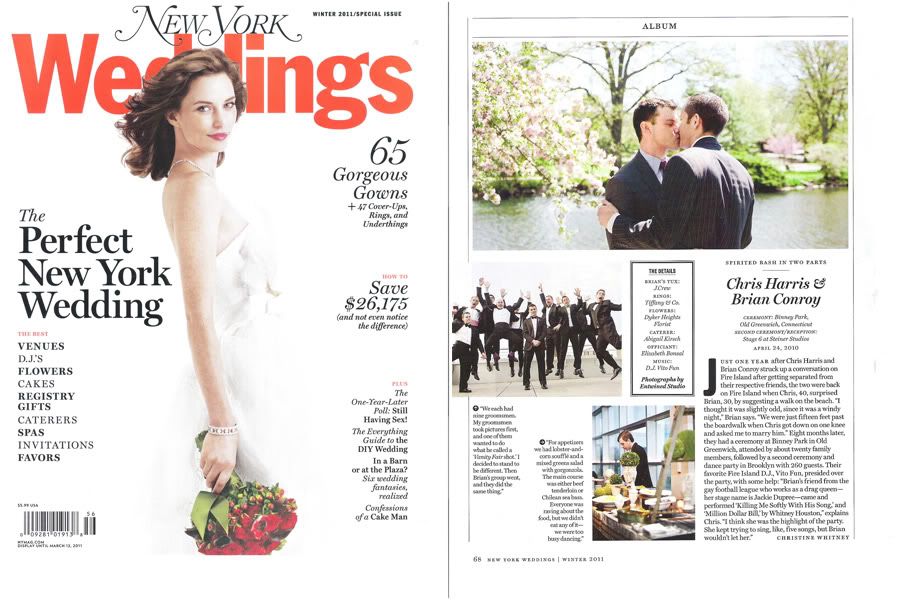 When searching for a professional photographer, a small component of the qualification is their ability to shoot. The larger component,the personality and the sense of ease that you have when working together. When you have accomplished fulfilling both of these, you're sure to have a winning combination. Mr. Charming and I are so delighted to have them document our wedding day.
Congrats Matt & Angie. We wish you much continued success!