Edna and Derrick were more like family than most of our couples. Mainly because I met Edna (and Derrick actually) in 2008 when she was in her sister
Sheilla's wedding
.
When Edna and Derrick first arrived at the studio, their request was simple: Beautiful, colorful and fun. They wanted wanted full coordination of a brunch reception and a out of this world party. We assembled a superb vendor team and I think the couple would agree, they definitely got their wish!
Having previously worked with the family of the bride, I knew we were in for a great time. What I wasn't expecting, was how involved Derrick was. Derrick and I would often attend vendor meetings and consult on wedding items in Edna's absence. It was great working with an active groom.
The ceremony was to be a true reflection of their life and family. Reverend Melissa Brown officiated the ceremony on the beautiful grounds of
Scotland Run Golf Course
where Kelly and her team worked their magic and the vows were recited in both english and spanish. The groom entered the outdoor space to Alicia Keys "unthinkable" and to say there wasn't a dry eye in the space, is an understatement.
Joshua Black of
Blackeye Soup Photography
was there to capture the memories
This is Edna just before we left for the ceremony.
The couple wanted vibrant, cheerful colors. The room was filled with pinks, yellows and orange. Edna wanted everyone to remember it was a wedding-no black allowed!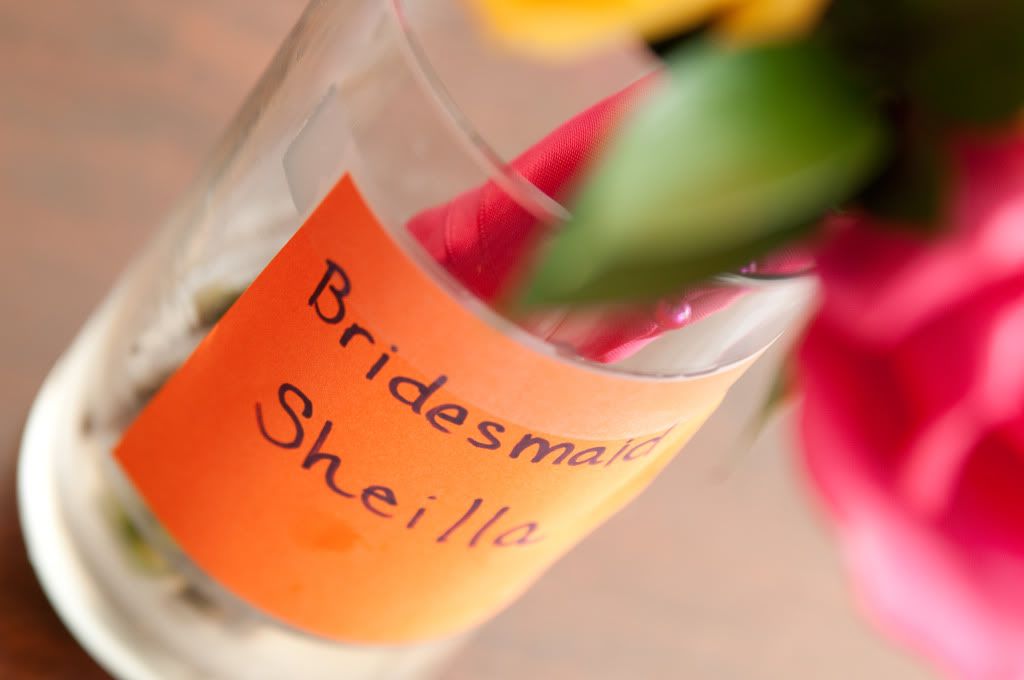 Mother of the Groom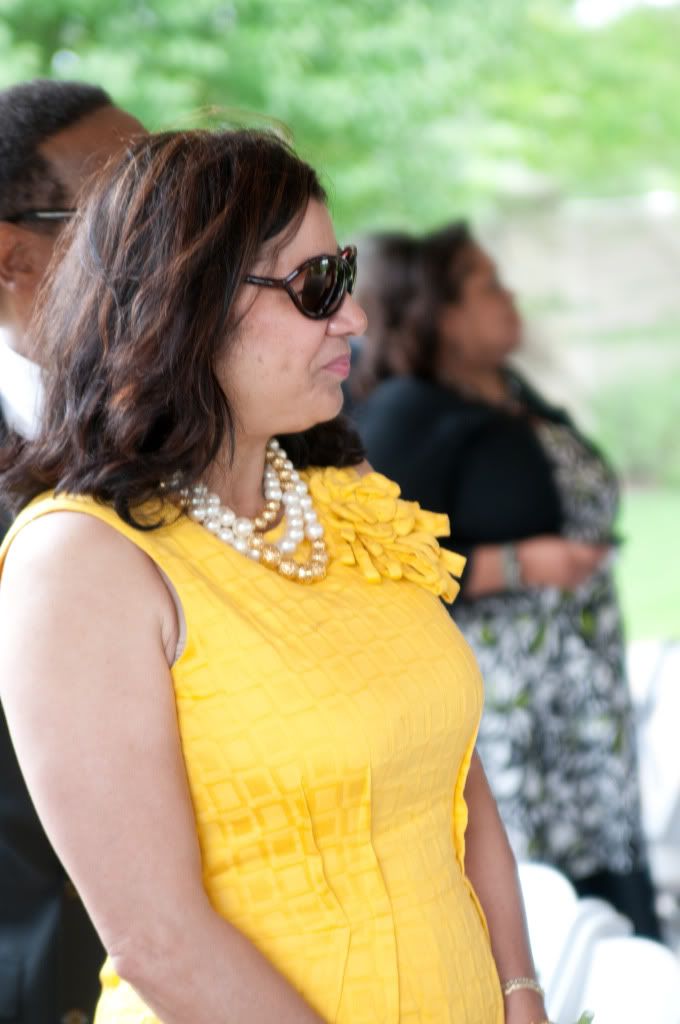 Bride escorted down the aisle by her father