In my email inbox yesterday, straight from Avignon, France, was a sweet note from my dear Bride Sheilla, which read
"...I can't wait to see you to give you a big hug!!. My family and I are thankful for all that you did. The wedding was beautiful. Everybody was pleased and said, I quote: "(This was) the best wedding I ever went too."

Thanks again. Like you said everything is going to be ok. I still remember these words. Thanks for that, it really worked for me. You are personally a great human being devoted to your clients and work. Please never forget that our relationship won't end in our wedding. We both consider you a friend and we would like to keep in touch with you as much as we can."
The email arrived on time as a special gift was sent directly from the Bride's parents all the way from Puerto Rico. Talk about a great way to start the week!
On an unseasonably warm late December day, Sheilla and Michael exchanged vows during a quaint ceremony at Saint Joan of Arc Church in Marlton, NJ. Their reception took place immediately following at Little Mill Country Club in Marlton, NJ.
Distance planning doesn't even BEGIN to describe the coordination elements of this wedding. With the Bride's parents in Puerto Rico, the Bride and Groom local but hard at work, and all other members of the Bridal party scattered throughout the region, electronic correspondence and conference calls became our best ally during the planning process.
At the end of the day, we think we hit a home run with combining the couple's traditional taste, with a modern and "warm" themed holiday wedding.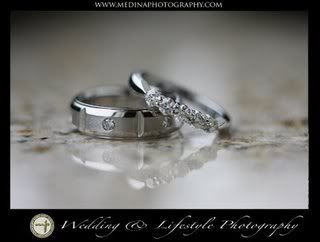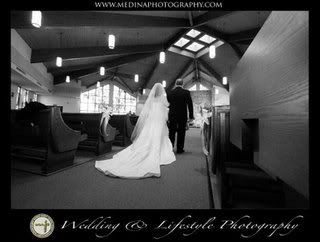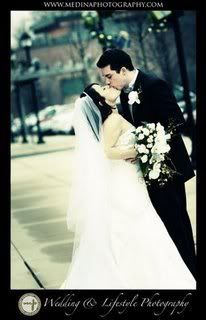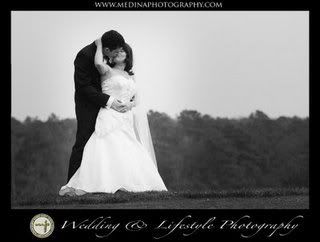 All photos provided are courtesy of
Medina Photography
. Reception pictures to follow...
Special thanks to my amazing dream team of Vendors:
Ceremony-
St Joan of Arc
- Marlton, NJ
Reception-
Little Mill Country Club
- Marlton, NJ
Flowers-
The Daisy Chain
- Medford, NJ
Photography-
Medina Photography
-Cherry Hill, NJ
Entertainment-
G Force Band
Sheilla and Michael were definitely one of my favorite couples (ok, ok, I say that all the time but seriously, I do like them all)and for that I will sincerely miss them both! What a great way to end the 2008 wedding season.