Milestone birthdays are hard. When you work in the industry, PLANNING a milestone birthday is a task like none other.
It's the curse of the double edge sword. You know the most fabulous vendors from working together over the years, you have a variety of venues in your arsenol, resources are endless.. and yet, you have to narrow down to a feasible, manageable and affordable party that will knock everyone's socks off and leave them saying WOOOOOWWW!
Brides sound familiar?
After narrowing down the Venue, The Residence Inn Center City- Penthouse Suite, I pulled together some of my best vendors and began designing the space. It's funny. Many people think that when you are an Event Planner, it's easier for personal events, but let me be the first to say, it's far from it.
For this event, I followed the same protocol as we do with our "
Touches
" level of service. Floor plan, design schematics, rentals and execution.
The result...Well you tell me. What do you think internet?
Introducing, La Dolce Vita or "The Sweet Life":
This is the penthouse on a daily basis...
Enter "Touches"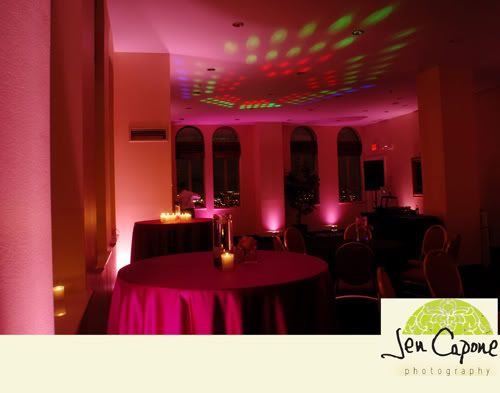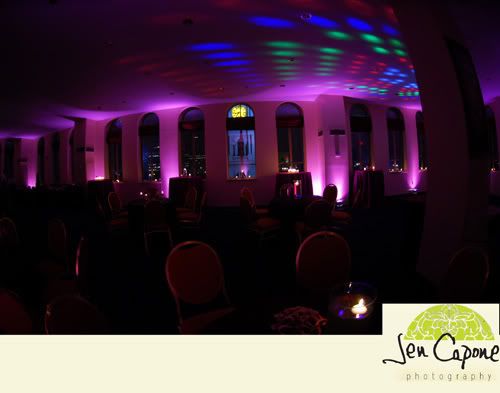 Florals provided by Denise of Leigh Florist. Denise is so dedicated to her craft. I gave her a theme and let her run with it. This is what she produced. It's why you really trust the experts to do their job: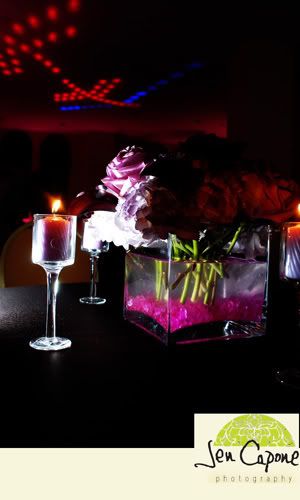 Dessert Reception: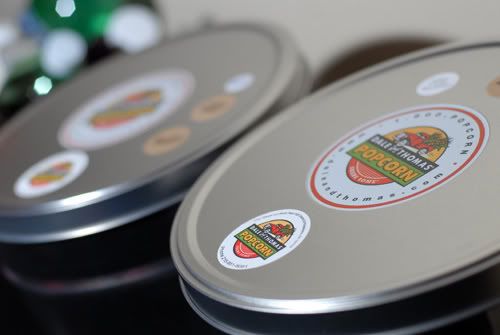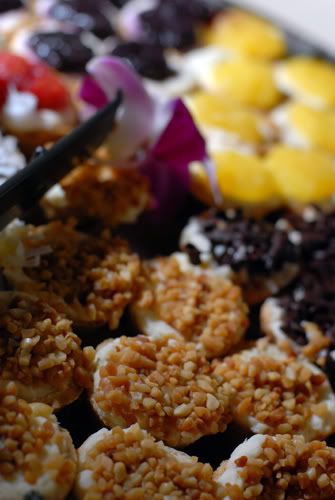 The Philadelphia Skyline. The reason this venue was the perfect choice.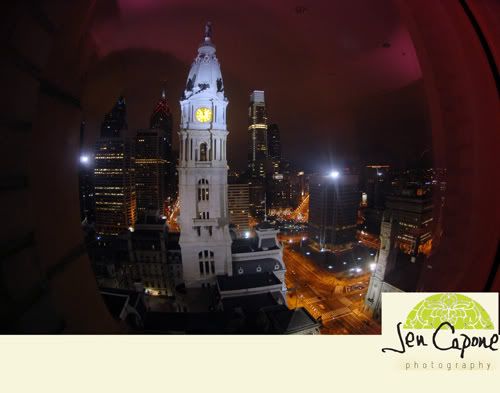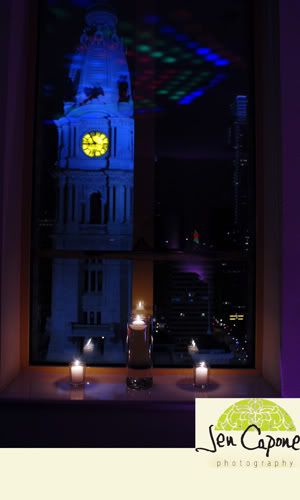 Special Thanks again to all of my Vendors who consistently assist in producing one fabulous event after another.
Flowers:
Leigh Florist
-Audobon, NJ
Entertainment: Derek of Mobile DJs & Sounds-Philadelphia, PA
Venue-
Residence Inn Center City
- Philadelphia, PA
Lighting-
Synergetic Sounds
-Bensalem, PA
And photography by non-other than the ever so talented Jen Capone of
Jen Capone Photography
and a very special merci to Deidre Gray of Always A Positive Image, LLC. Deidre is a fellow Colleague, friend and private party saving grace.
Happy Monday!