I loved my wedding bouquet. Loved. Truth be told, I was obsessed.
Working with Denise of
Leigh Florist
over the last six years really taught me to let the experts do what you pay them to do. Though giddy, there were many moments where I borderlined being totally removed. Florals was one of these areas.
I recalled walking into the studio, sitting down telling Denise my budget and to do what she does best. She looked at me, laughed and said I had a little homework to do. As the weeks grew closer and closer to the wedding, I must have visited Denise atleast 4 times. With changes. Ridiculous changes.
On the last visit she politely told me to step away...
I gladly did and on the morning of 12/31/10 when I arrived back to my suite at the
Hyatt
, this is what I saw: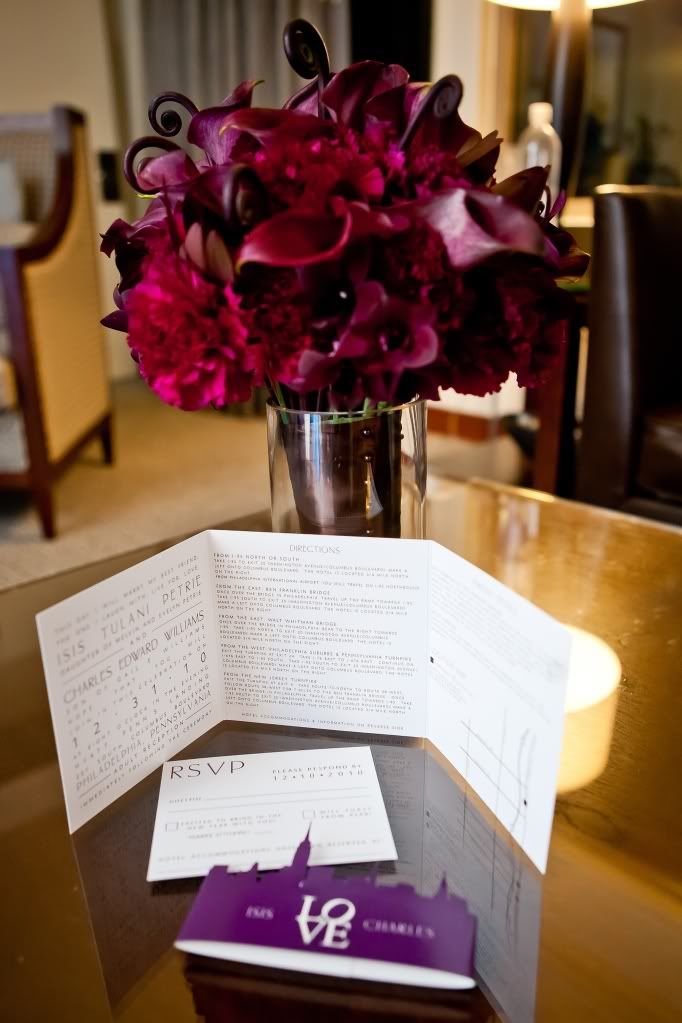 (Image from
Entwined Studio
, invitation-
LePenn Designs
)
*Insert tears here* .
Literally
.
I cried overjoyed that what I had in my head, unable to communicate into words for months was sitting right in front of me. When I say I fell in love that day, second to my husband was definitely my bouquet. My line item on the budget that I told myself "didn't mean too much"...I found myself crying over. Then it
died
.
Anxious to leave for our honeymoon, I did what I often advise my brides NOT to do, put my bouquet in a vase and happily went on my way!
Lucky for me, I know the florist so requesting a replica is no big deal. Truth be told though, the concept of florals in a box just leaves something missing for me. So...what do you do when you want something a little different?
Insert
Dori Spector Fine Art
. Dori was referred to us by one of our current grooms and has found a way to offer brides the ability to preserve their wedding imagery, via fine art.
Love, love, love!