These are the words that little voice in my head has played over and over and over again.
I design for a living. We plan events but we design desires. I have studied how to cultivate a vision into a day that is cohesive and "pretty". We're taught to soothe the senses with every event. So when it's your own the pressure is turned beyond high to produce.
The reality however, is this is not a production. It's our wedding. It's not a show stopping, must see, scalp tickets to type of event. If we didn't have all the "pretty" the emotion and the general feel of the day
SHOULD
remain the same. I have to remind myself of that on a daily basis. Some days are easier than others.
I want all the lovelies. I want to break out all the newness in my industry so my guests jaws will hit the floor. The truth is they are going to be awed regardless, because our wedding will not be like any they have seen. Breaking the bank won't make that any more or less true.
So, I have a deal with Mr. Charming. Our wedding our way. If something does not seem "authentic" to who we are, we pass no matter how tempting. This was the most ingenious idea EVER. I so wish I came up with it myself.
Once I realized I needed to get over "myself" and who I felt the industry dictates I as a bride needed to be, the wheels began to turn.
With a little assistance from my amazing colleague and friend, LeTrice Penn of
LePenn Designs
we were able to develop a "theme" for the wedding. I use the word "theme" very loosely as we are not doing matchy matchy in the least. Just like I tell my clients, I encourage couples to develop a theme so that they stay on track when the planning wheels go astray. For
POSH
clients, we've used themes that span the length of the spectrum, with my favorite being "texture". Our theme will be "The Tale of Two Cities".
When we sat down to figure out what it was that Mr. Charming and I had a passion for (besides each other of course) what kept popping in our minds were our birthplaces. I am a Die.Hard. New yorker. I breathe congestion and confusion, chaos and hustle and bustle. I love the bright lights, dollar cabs and a good meal at 1:00am. I understand a sandwich is a "hero" not a hoagie and live for clubbing on a weekday. Mr. Charming on the other hand is a total Philadelphian, bless his heart.
When trying to decide on a theme and feeling desperate for options, Le'Trice suggested that we bring in what we love the best. We will be incorporating touches of both cities throughout the reception and the ceremony, while trying not to suffocate people with too much of a good thing.
Our guests first clue to our theme would be the introduction to our event or the save the date.
(LePenn Designs)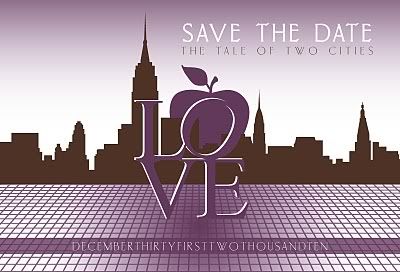 The Philadelphia half of the equation was easy to incorporate. We are getting married here and you better believe a cheesesteak, a pretzel and a great cream soda will make an appearance at somepoint during the day.
The New York portion was going to take a little work.
We met up with our phenominal photographers Matt & Angie of
Entwined Studios
. I seriously love them. Seriously. We scheduled our engagement session in the dead of winter because, #1, there's nothing like New York in the winter and since we're having the wedding in Philadelphia, we had to mirror the season in my home. Number 2, snow+cold= a great excuse for a pair of jeans, lots of snuggling and my beloved Uggs. Here are a few shots from the day: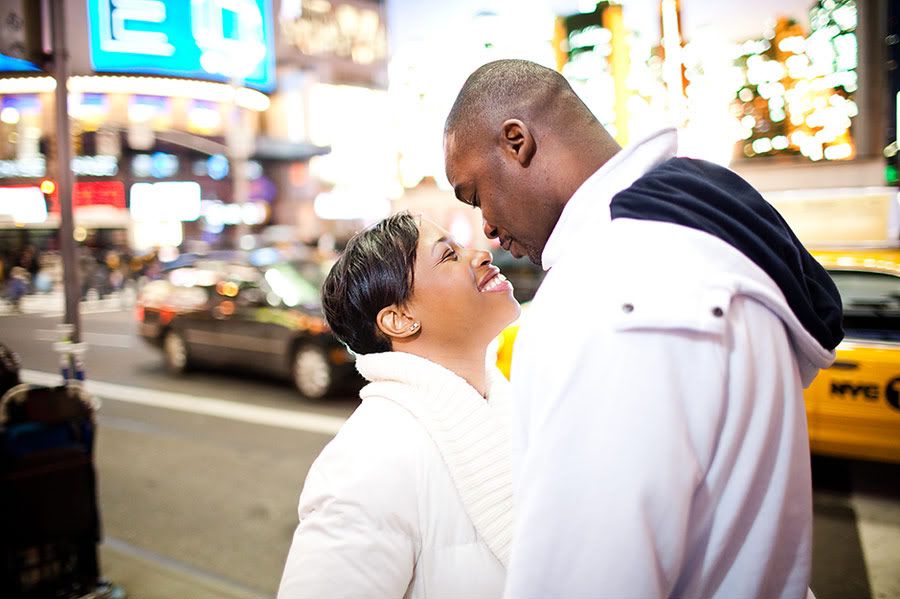 Awesome right?!
I've also purchased items from some pretty amazing etsy sellers that will be used for decor. I would tell you exactly what for, but my guests read as well so it will have to stay a surprise!
Etsy seller:
PullingPetals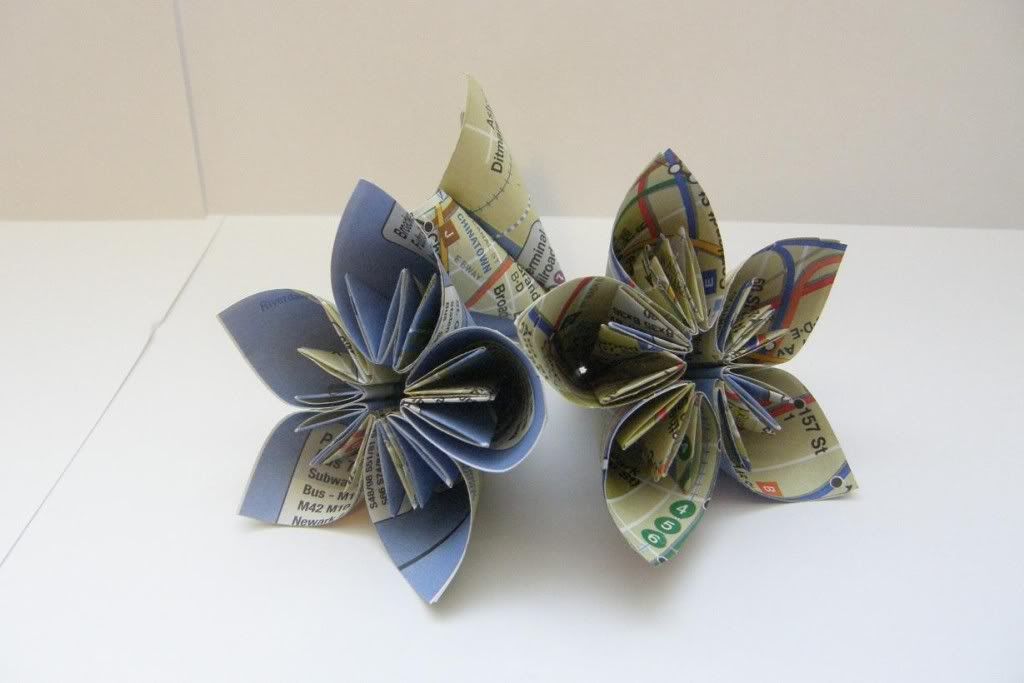 Etsy seller:
HuntersHideaway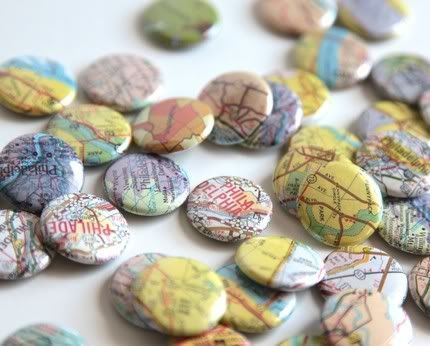 Etsy seller:
paperfinger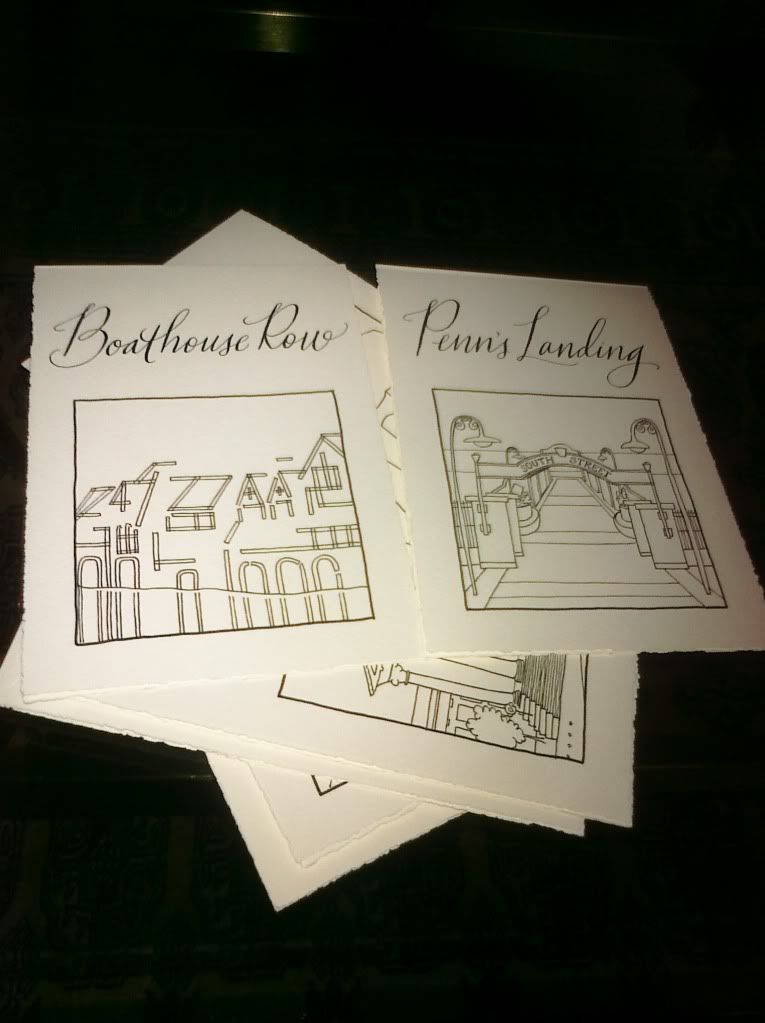 I've learned alot since embarking on this crazy journey (amidst the busiest wedding season we've ever had). I learned that sometimes, you really just have to get over yourself and out of your way to make it all come together. As Whitley Gilbert would say "relax, relate, release"...and you will be ok.