We last left off
here
...
After the full mass, the couple was off to the venue for pictures. When I say that this couple had a dream team of vendors, they truly did. It was raining during the ceremony. HARD. The rain continued during cocktail hour but neither
Mary Quinn
or
Louis Anthony
were the least bit frayed. We were outside, in the rain, umbrellas drawn and at one point we giggled b/c it looked like the paparrazi was in full effect.
The florals at the wedding were in a word stunning.
Nancy Saam Floral Design
did a great job and they are just the nicest people to work with. Guests grooved to the tunes of
Opera3000
and Claudia and her team at
Laurel Creek Country Club
provided an awesome spread as always. At the end of the night, we opened up the candy buffet and I witnessed, for the first time, an Italian Streamer Dance.
It was truly an amazing night.
And now for some eye candy courtesy of the fabulous Mary Quinn photography:
As the exited the ceremony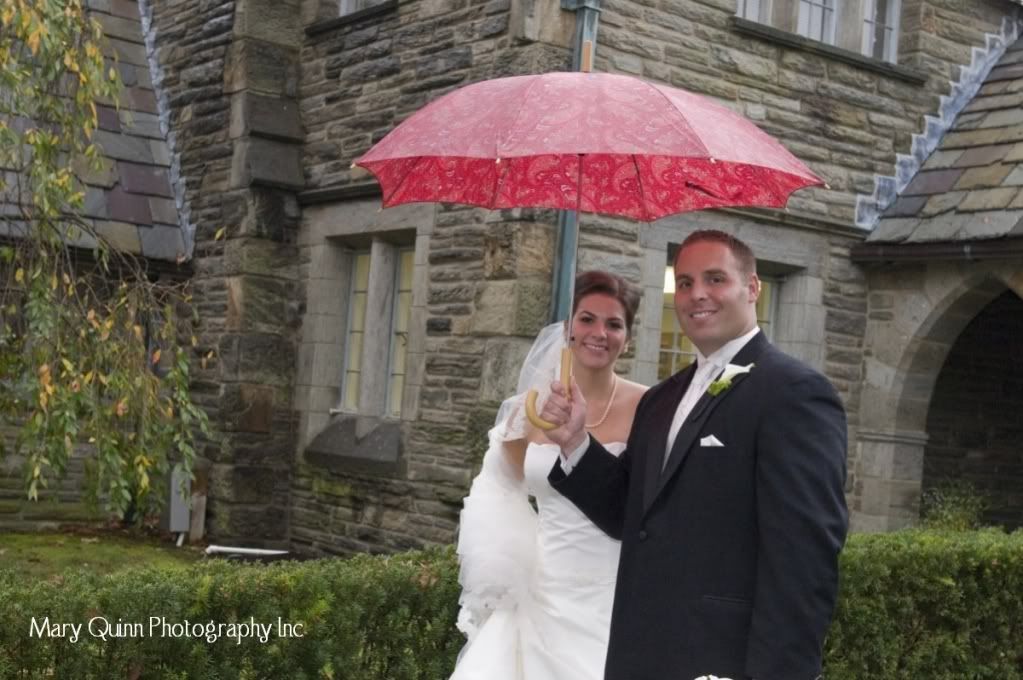 Papparazzi Shot (Well worth it I think)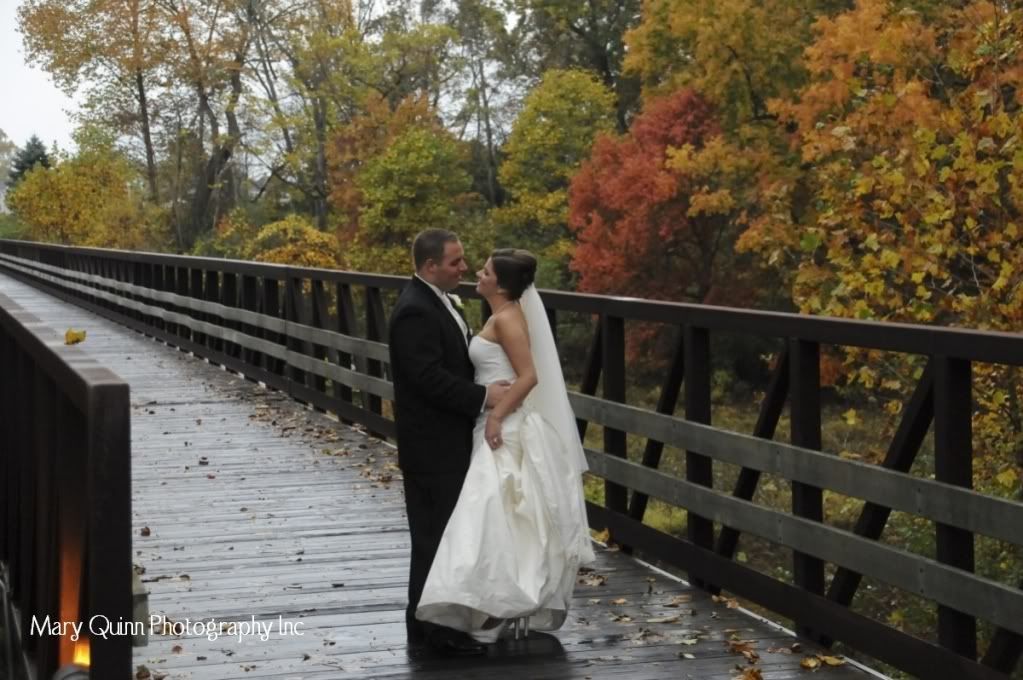 Guest Table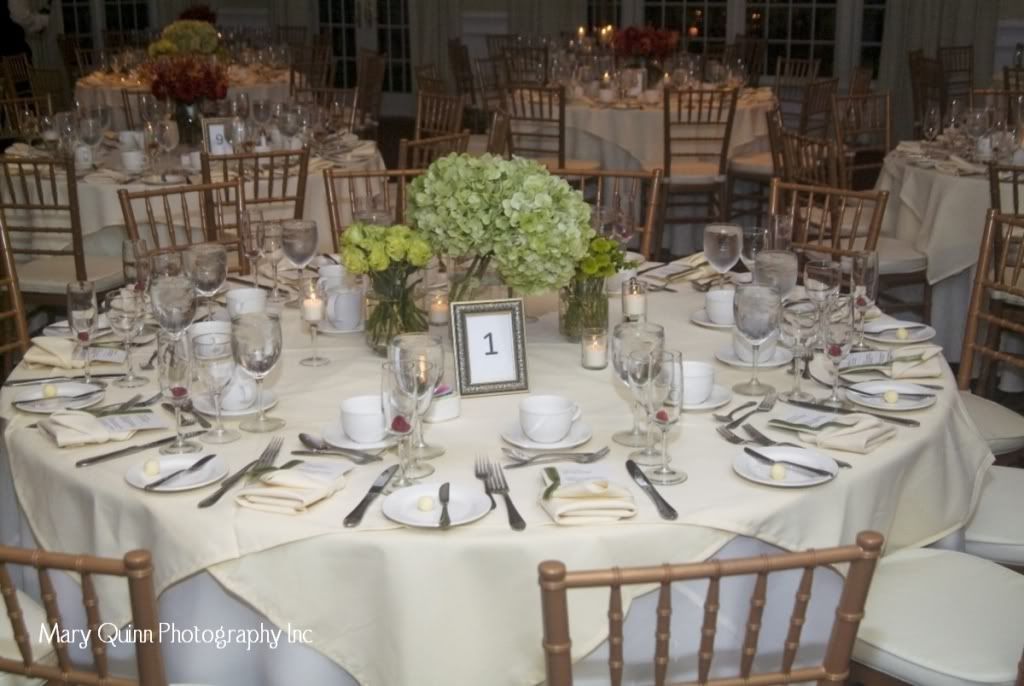 Sweetheart Table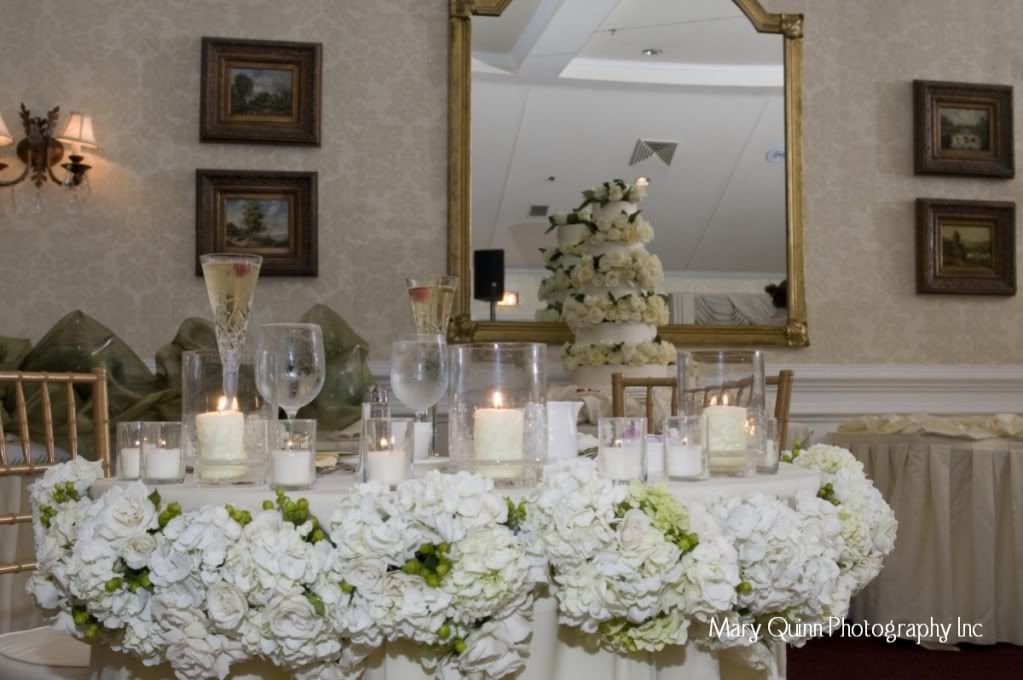 Candy buffet- Designed by my assistant Malakeia
Italian Streamer Dance-Definitely one of my faves
Stay tuned for part III of this series filled with lots of juicy details!