Picking a venue was one of the easiest decisions in the planning process thus far. Shortly after "I will" and realizing we were not leaving the states, I knew the location.
Last Memorial Day weekend I had the honor of planning the wedding of
Jennifer & Colby
. As I stood in the room and watched the couple do their first dance as husband and wife, I whispered to my Assistants "If I ever get married, this is where it will be". Fast forward 19 months from that date and that wish will come true.
As a planner, you're exposed to so many phenominal venues in the area. From large to small, extravagent to modern and chic. You know the ins and outs of every single location down to the state of the restrooms. How's a girl to choose?
The feel we are going for with our wedding is more relaxed, more contemporary and more us. I am by no means a traditional bride and I definitely struggle with incorporating the traditional elements with a more modern twist, as do many of my couples. The Hyatt offers the perfect compromise for a chic and convenient location accessible to many of our guests, 70% who will be travelling for the event.
More than anything, I want our wedding to be honest. An honest reflection of our love. Honest reflection of our committment and an honest portrayal of who we are as individuals and who we aspire to be as a couple. I enjoy understated sophistication. I love
anything
from bcbg, a good pair of jeans and a comfy pair of uggs. Mr. Charming is definitely laid back. He's an athlete by nature and just a very genuine "good guy". Stuffy is not us, neither is overstated and over the top.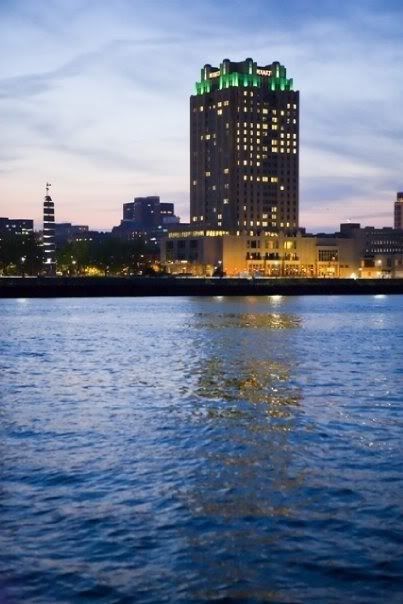 This is the actual ballroom where our wedding ceremony and reception will take place. I can't WAIT to incorporate POSH "touches" in the space!
Views
Stations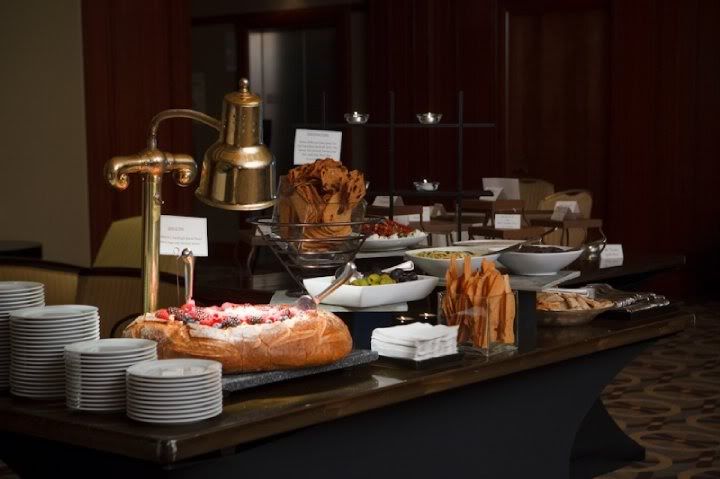 Ballroom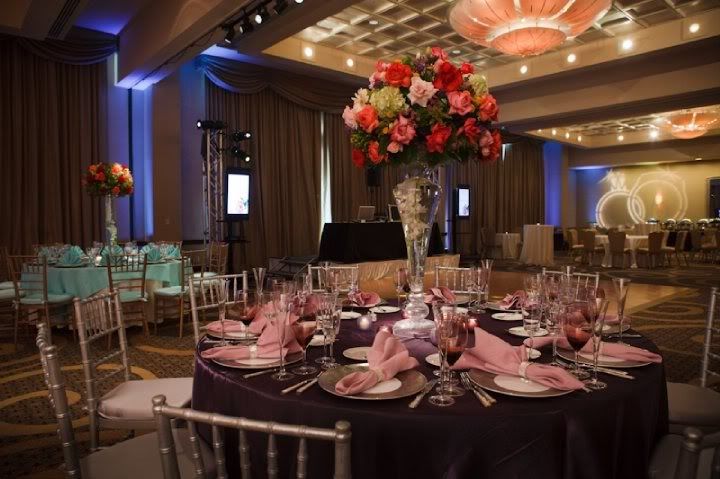 Its Pefect.
The ever so talented Tim Sudall of
Video One Productions
put together a video of some weddings at our venue, feast your eyes on this:
Hyatt Regency Penns Landing Philadelphia by Tim Sudall Video One Productions from Video One - Tim Sudall on Vimeo.
Riverfront hotel, amazing food (more on that to come), and a view of the most spectacular fireworks show in the city-yes please!