Happy Friday!
As the week is coming to a close, I thought what better way to celebrate the weekend than with a little cheer.
Edna and Derrick's reception took place immediately after their ceremony in the ballroom at
Scotland Run
. Guest were greeted by a feast of food selections, everything from waffles to salads-the spread was truly amazing (and delicious!). Morning or not, we definitely had a room full of dancers and
Centerstage Entertainment
kept the party going.
At the end of the reception the bartender came over and told us in his 13 years at the facility, it was the best wedding he'd ever worked!
The amazing spread: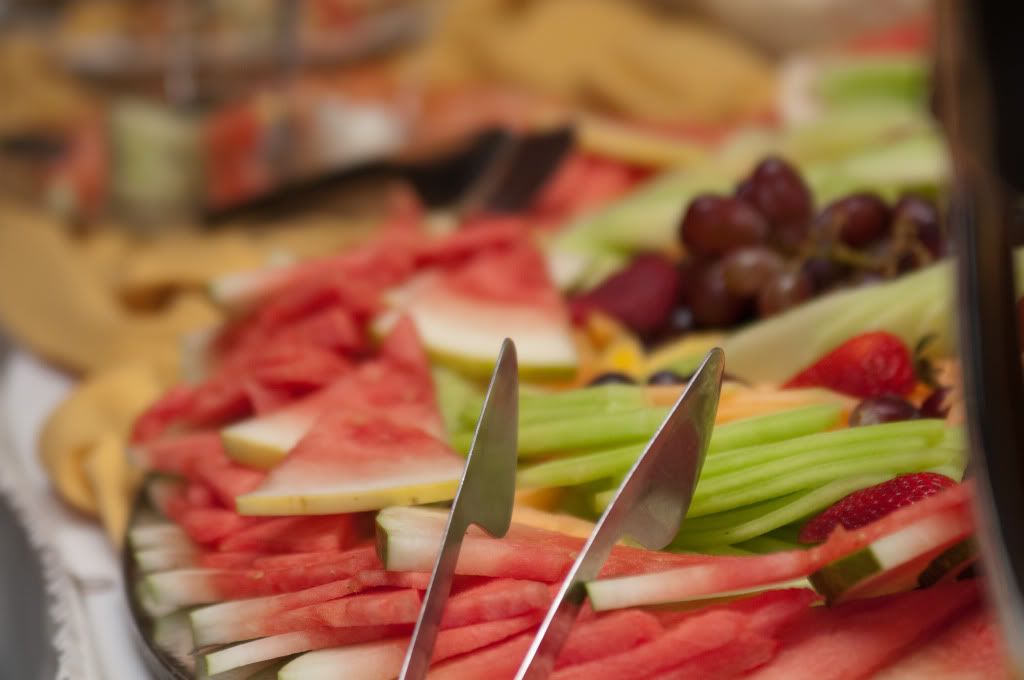 Florals provided by
Leigh Florist
: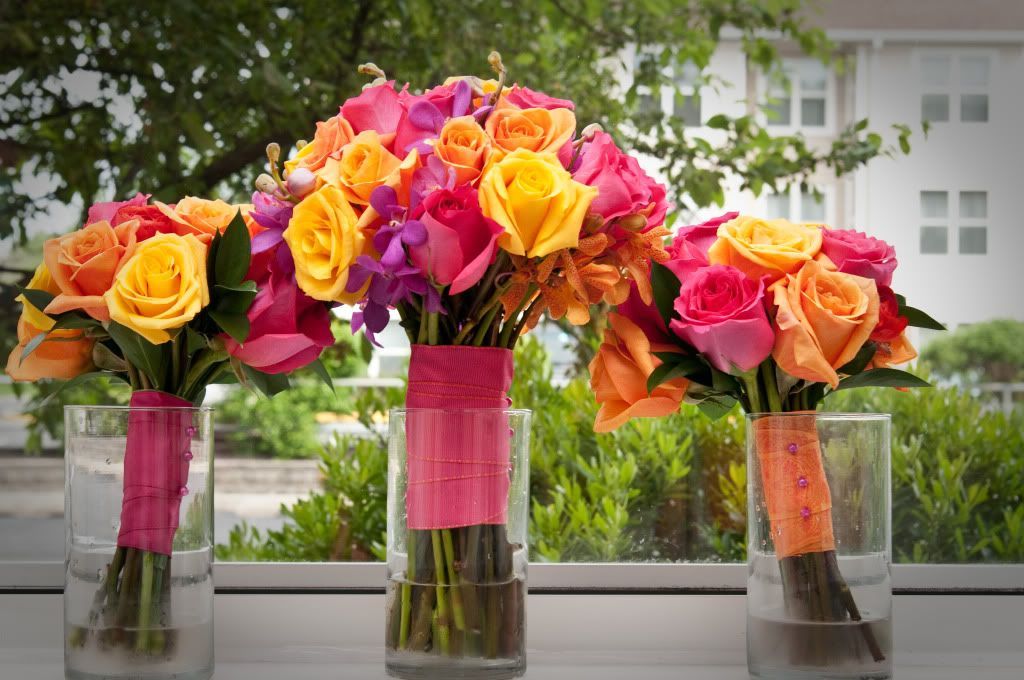 Dancing from the beginning until the end. This is my former gorgeous bride Sheilla: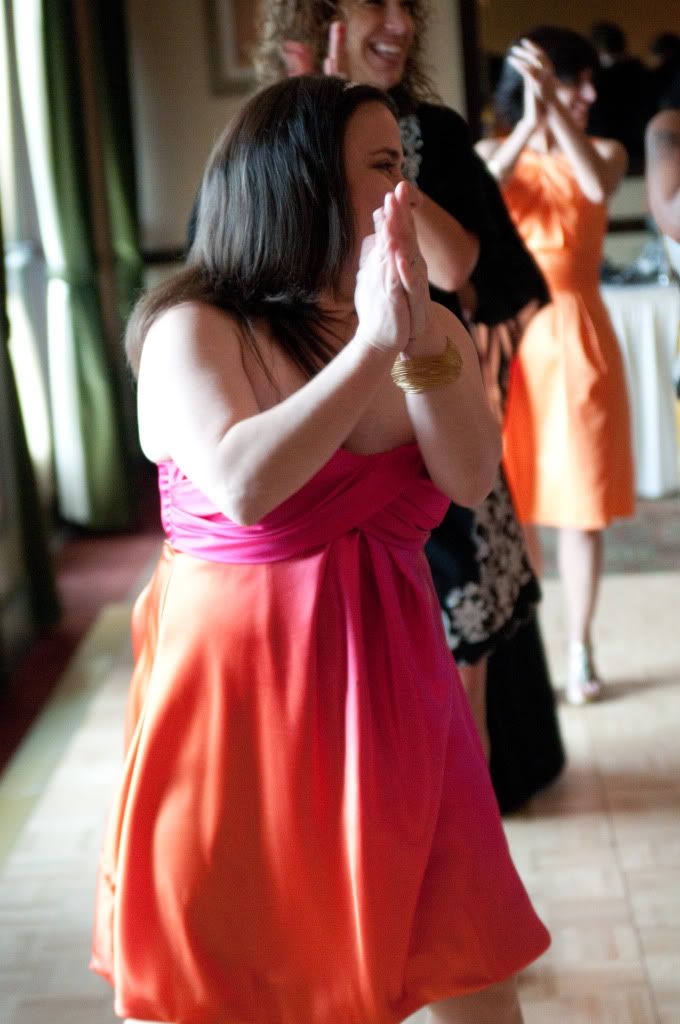 The happy couple.
(You can't see so much from this particular picture but the linen I selected for the design of this room was phenomenal. Fuchsia with orange sunburst swirls. Perfect for a brunch reception)
I must give a shout out to my team members for the day Deidre and Sai. I'm really fortunate to work with the best gals a girl could ask for!
Edna & Derrick, this experience has been amazing and I'm glad that you've allowed me to spend more time with your family. Looking forward to many more laughs!