There was a time in my life when I was fortunate enough to pack a few things and head to Orange County, California for weekend trips (oh how I miss those days). What I loved most about my visit was the consistency of the weather and the ability to always be outside shopping, eating or just relaxing by the pool.
Yesterday I was able to relive that experience. Briefly.
Colleague and Friend Deidre Gray of
Always A Positive Image
, and I were invited to preview the new
Coco Key Water Resort
located adjacent to the Marriott Mt. Laurel yesterday evening. When I received the initial invite from Angela Lustig, Sales Manager at the Marriott, which read
"beach attire preferred"
I was a bit taken back. Nevertheless, we bundled up in our winter jackets and braved the cold to see what the hype was about.
Boy, am I glad I did.
We attended the vendor "sneak-peek" reception yesterday as the facility prepared for their Grand Opening today. When we walked into the space, which had to be in excess of 85 degrees, and now I understood the invitation a bit better. Somehow, they have found a way to bring my beautiful California warmth to New Jersey, year round.
The facility offers birthday packages and day passes for the young at heart in addition to nightly getaway trips for families of 4.
Below are some pictures I grabbed from my blackberry camera phone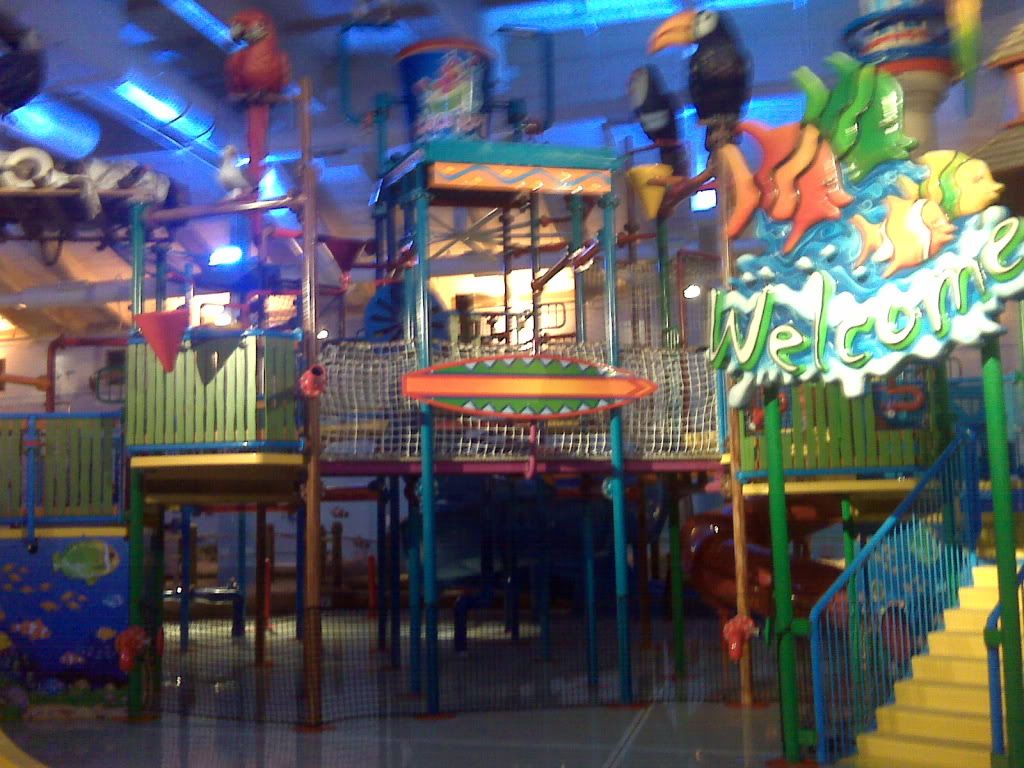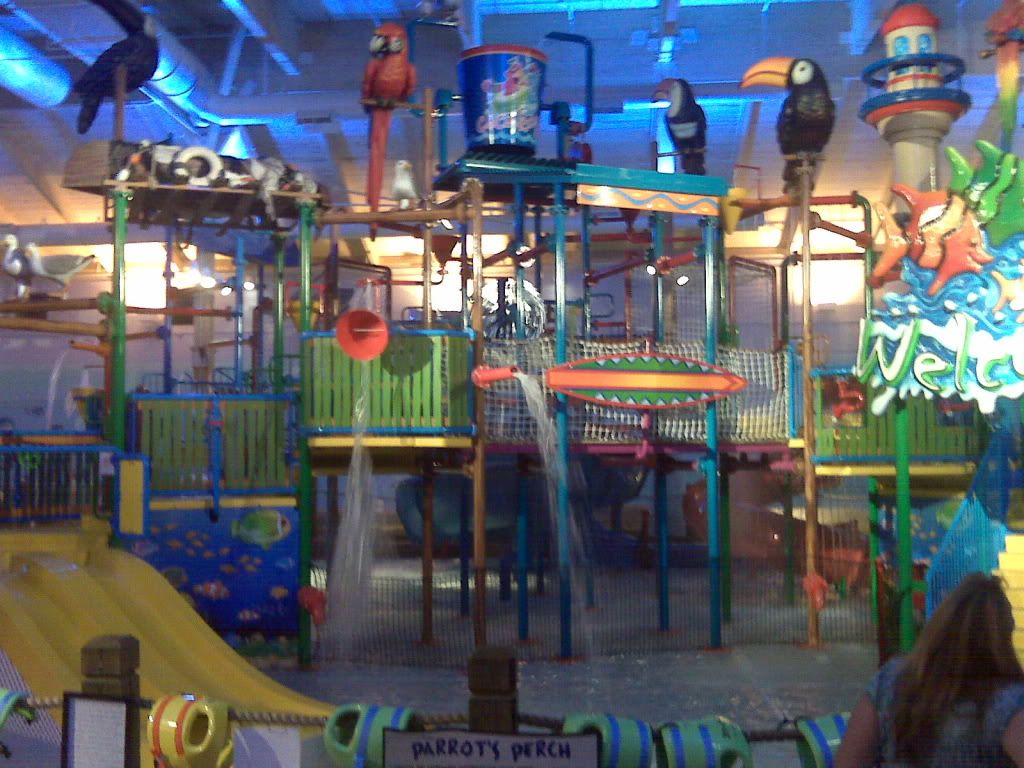 I wasn't able to grab pictures of everything for fear of looking like a lunatic, but suffice it to say with a full arcade, water raft pool, huge slides and a large eating space, I expect the facility will do well.
Thanks again for the invite Angela, I can't wait to bring Chris to play!