There are days when my job can be very difficult and other days, well...not as much. Seriously, some times I pinch myself when I think of how lucky I actually am. I mean, in what other profession can you see a Celebrity Wedding Designer,an amazing photographer and the love of your life, in 72 hours? (Not to mention having the most amazing boss there is!)
Earlier this week I attended the ISES (International Special Events Society) South Jersey Networking meeting where the guest speaker was none other than
David Tutera, The Party Planner
. David is not only known for his candid approach to design, he has hosted a number of television show (his latest project is My Fair Wedding), written three books and planned parties and weddings for many high profile celebrity clients. Not only was the meeting a great networking opportunity, we were treated to the behind the scenes secrets to some of David's most fabulous events. The event was held at The Pool at Harrah's Casino in Atlantic City, NJ. If you have not been to "The Pool" it is certainly a site to see. Gorgeous cabanas, fabulous location and event space like none other!
Yesterday I headed over to visit one of my favorite photographers, Jen Capone of
Jen Capone Photography
. Jen and I have worked together in the
past
and are working on a project together for later this year so it seemed like the perfect excuse to pay her a visit (and shop to my hearts delight! She is located 20 minutes from King of Prussia). Jen also gave me a tour of her new studio located in the heart of downtown Royersford, PA. Brides, if you are in the market for a phenomenal photographer, definitely check out Jen's work.
After our tour, Jen took me to visit her friends at
Sweet Ashley's Chocolate Store
where I met the owner Connie and her husband. The store is a quaint shop also in downtown Royersford and the chocolate is delish. I really wanted to take a picture of the gorgeous box that housed my milk chocolate covered pretzels but let's just say, an empty box is just not as appealing of a photo, so you'll have to take my word for it. Not to worry, Sweet Ashleys does provide chocolate favors for wedding and special event needs AND you can order online. SWEET!
Below are a few photos from my week: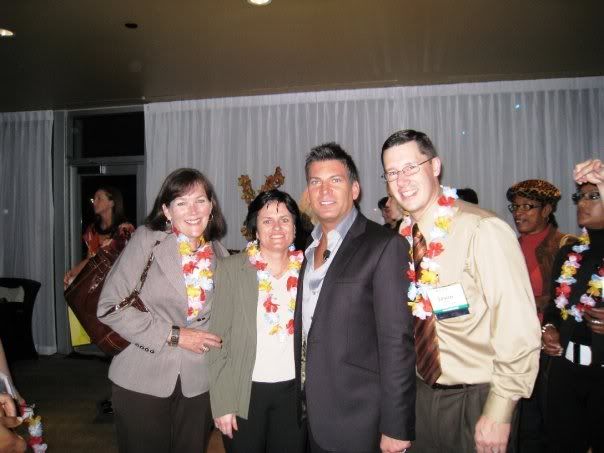 David Tutera and the staff of South Jersey Party Supply.
Jen Capone and her adorable daughter at the new Jen Capone Photography Studio. (If you squint, you can see the two boxes of pretzles in Jens' right hand. See..proof!)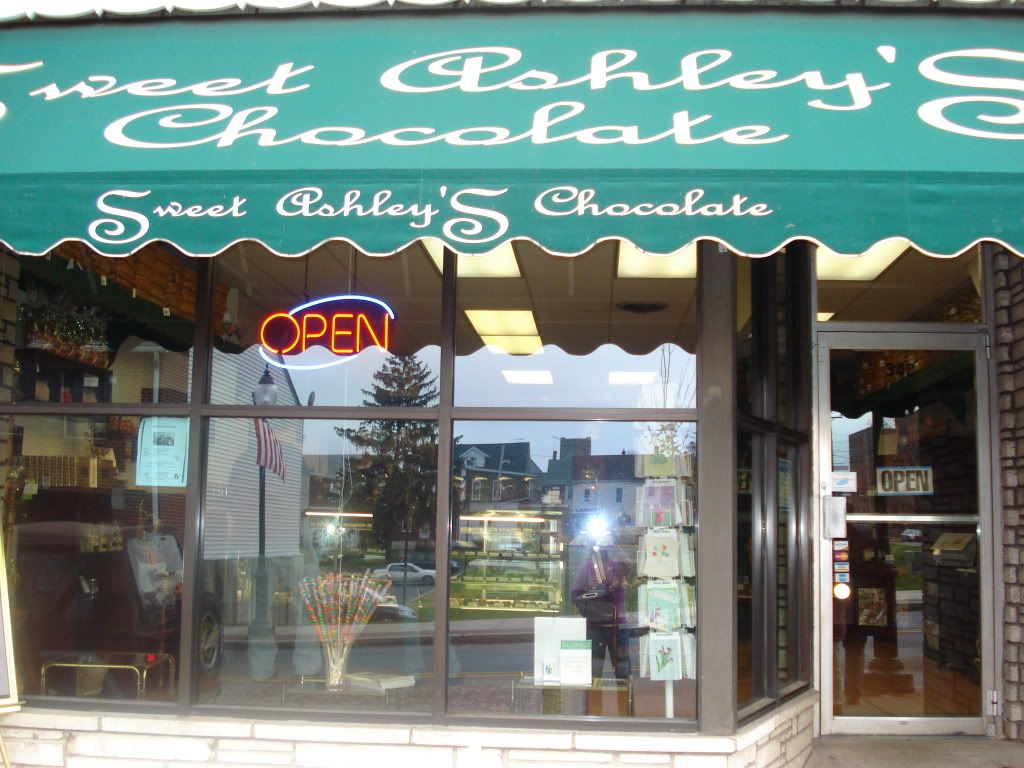 Sweet Ashley's Chocolate
I'm not sure how I can top last week but I'm certainly excited to try! Happy Monday.